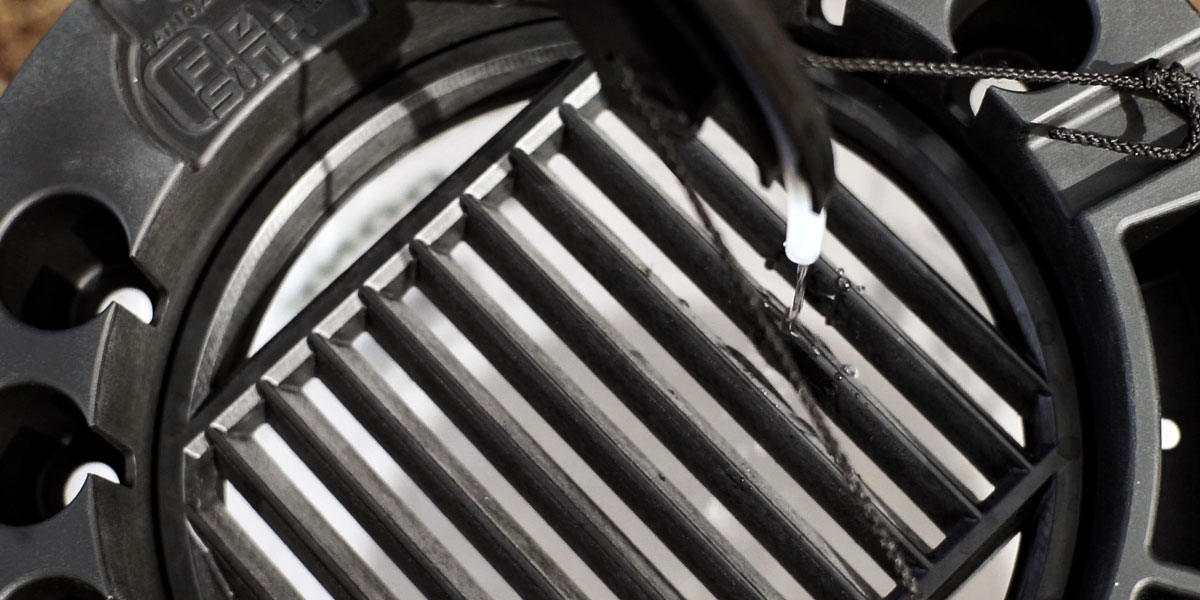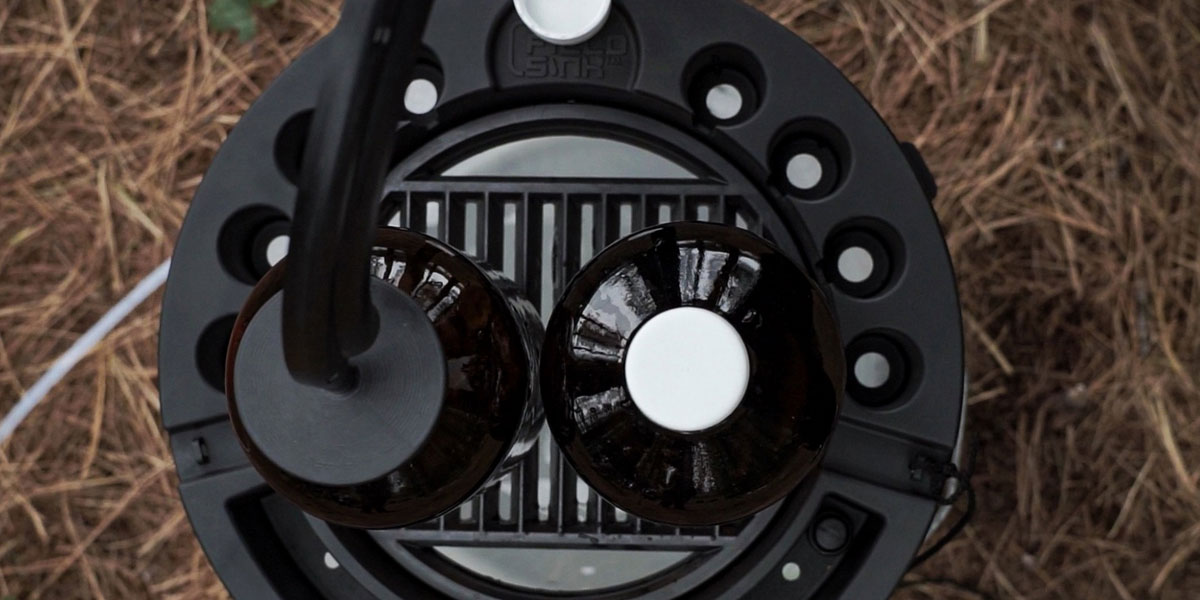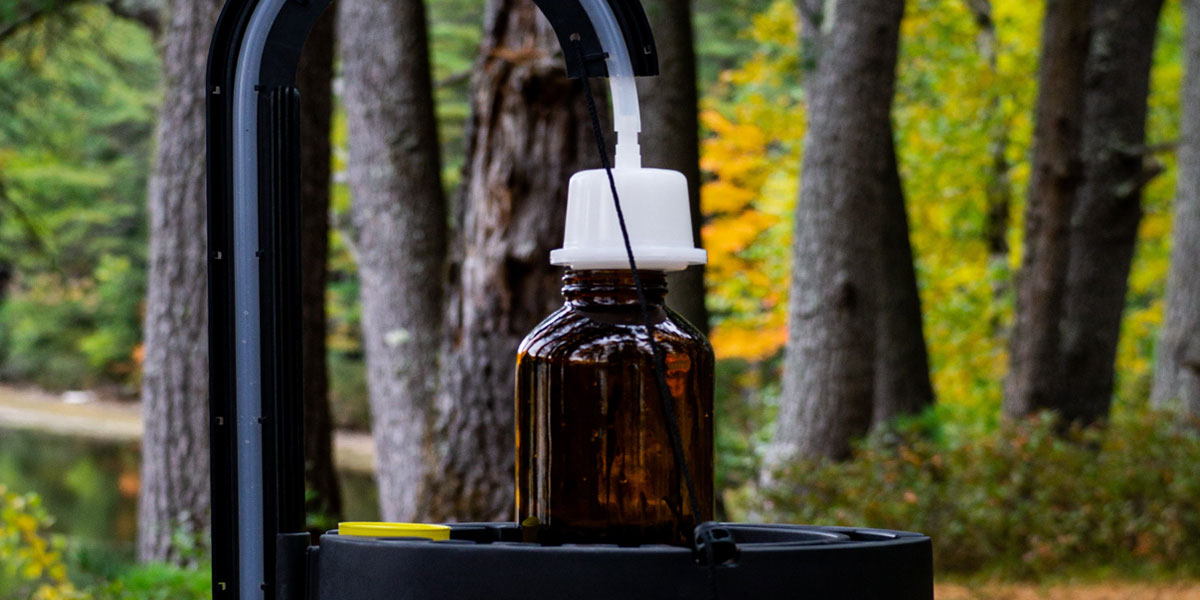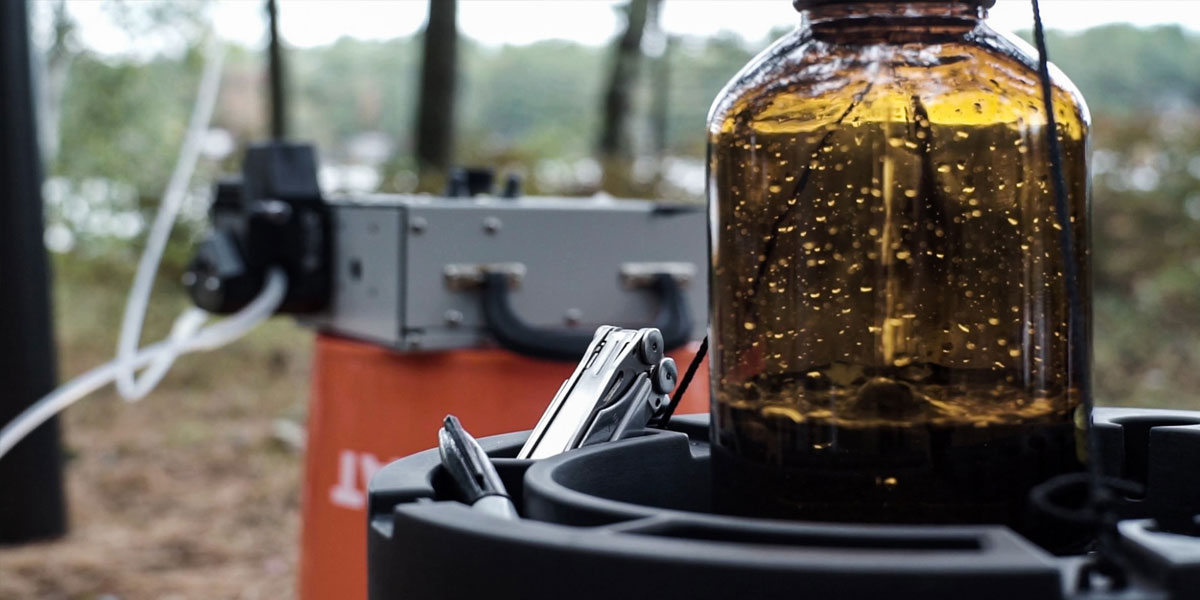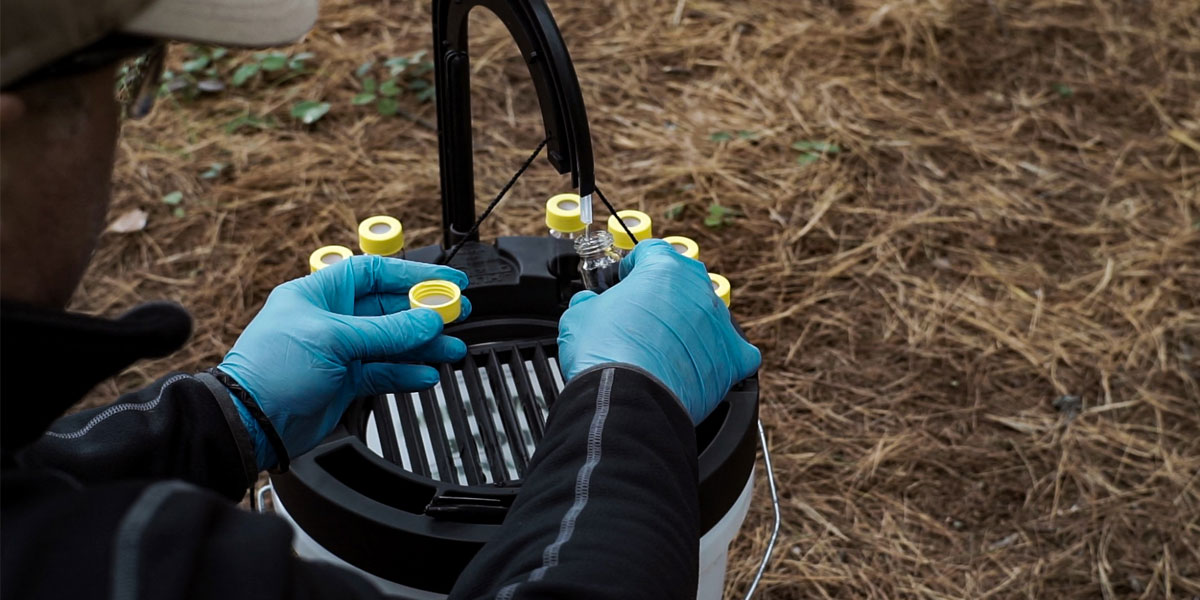 Groundwater Low Flow Purging and Sampling Procedure
FieldSink® Environmental Sampling Station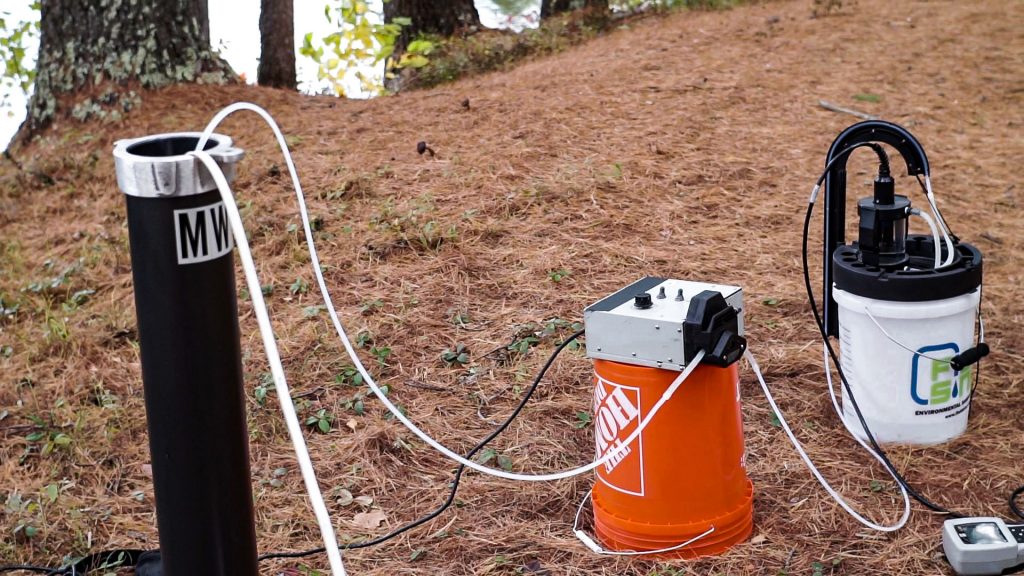 The FieldSink® Environmental Sampling Station revolutionizes the industry standard of this tried and true groundwater purging and sampling procedure through simple, yet innovative technology. Components can now be consolidated into a single, portable, secure, hands-free, semi-automated sampling station designed to set everyone's mind at ease, from the environmental field technician to the project manager to the state and federal regulator.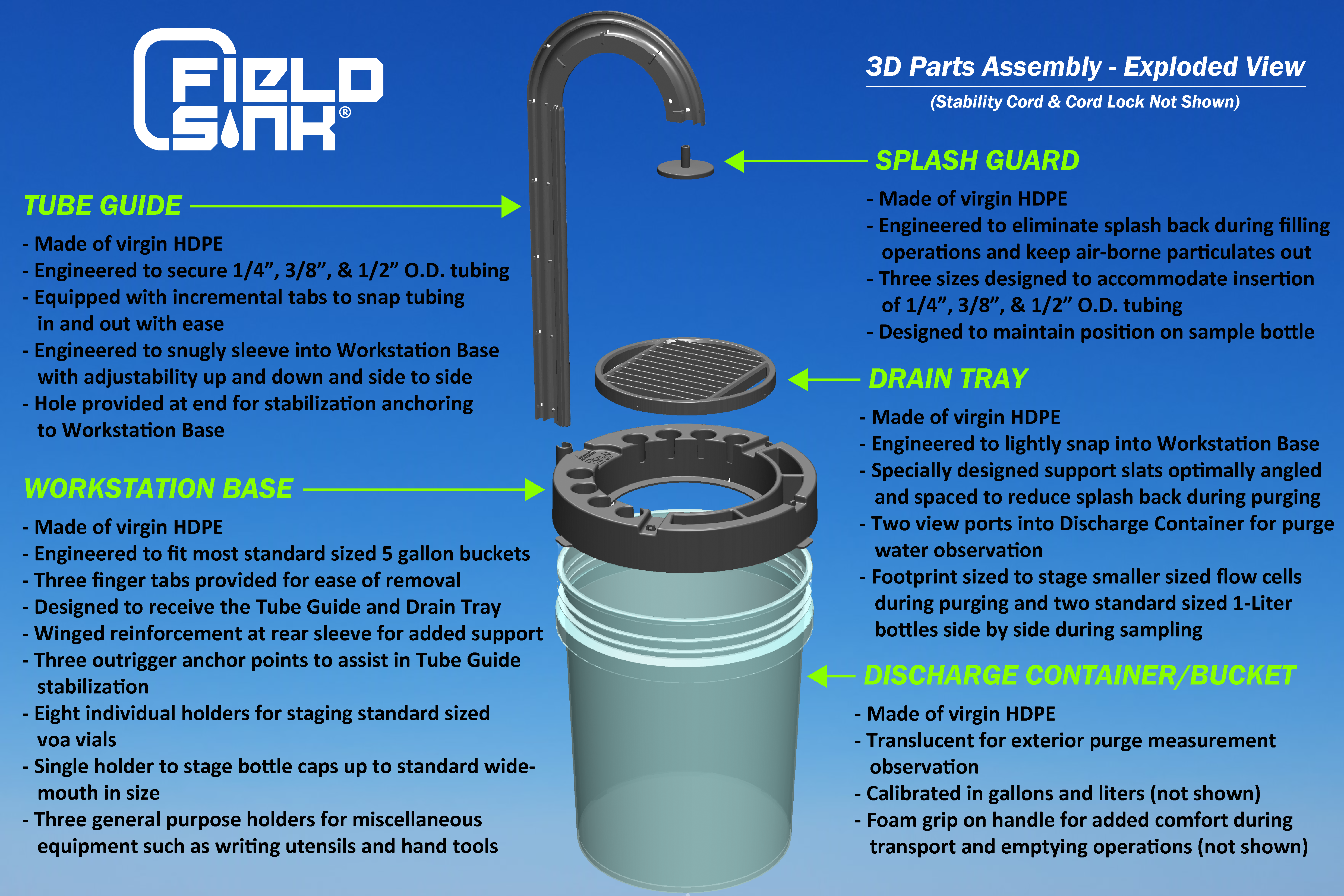 This patented device and method address numerous critical shortcomings associated with current conventional sampling procedures and thereby drastically improve:
Sample integrity and quality control to increase data confidence.
Sampling efficiency to reduce fieldwork labor and associated costs.
Waste accountability to reduce risk of contaminant release to the environment.
Sampling safety to increase worker protection.
The following video is a silent run-through of how the device is operated by an environmental field technician.
PLEASE NOTE that this video is for demonstration purposes only. It is understood that modifications in the overall setup, including pump selection, may be required based on site conditions and/or regulatory requirements. Nevertheless, it is important to point out that this device is able to accommodate and secure tubing leading from various types of pumps (e.g.- peristaltic, bladder, submersible, etc.)